With a wide variety of products and printable materials to choose from, we're confident we have the right solution for your project's needs.  If you need a product or material that is not listed here or if you have questions as to the most appropriate material to use, please contact us, or submit a 'Get a Quote' request to send us your project details.
Trade show graphics are the perfect way to give your display a professional yet eye-catching look and feel while also promoting your brand and communicating your message and mission. We offer a wide variety of media and options for your trade show; please contact us for more information.
We have a wide variety of unique imaging options for your display graphics. With the ability to image onto almost any surface and multi-layer printing, we will make your image stand out. Please contact us for more information.
Posters are the most often requested item for large format color printing. Our most popular banner is printed onto a photo satin media. Posters can be mounted or printed directly onto rigid media. Posters are the perfect solution for window placement, bulletin boards, events, product releases, and other advertisements.
Retail POP displays are perfect for in-store graphics, counter displays, and trade shows. POP displays are typically mounted or printed directly on cardboard, but are available in different formats, materials, sizes, and some can even be equipped with display lights to make your products shine.
We print, sell, and rent roll-up display systems. While there are a number of media types we can use for printing a roll-up display, our standard material is an Egyptian Sail Cloth. We sell and rent the Expolinc line of roll up banner displays.
Decor printing is a great print method that uses a paper stock that resembles wood and other materials. This is perfect for counter tops, cabinets, furniture, book cases, walls, windowsills, and even laminate floors. You can get creative with your interior design with decor printing.
Produce durable opaque or transparent window graphics with vibrant color and fine detail. We have many options for window graphics that include customized perforation patterns, different levels of transparency, and double sided images. All of our window graphic prints are available in temporary and permanent adhesives.
Ultrabanner is a durable, white, flexible substrate. Primarily used as a frontlit banner fabric, this white matte or gloss tear and fade resistant material will withstand all types of weather conditions. Ultrabanner is well suited for short term self-adhesive film applications and computer inkjet printed signs and banners.
Are you trying to have a report or proposal printed up but your ordinary printer won't do? We offer high quality document printing and binding. Turn that ordinary report into a professional, high quality, and impressive document.
Perforated window print material allows you to see in and out while delivering an impact on your business windows. An upgrade from blinds and posters, full window graphics are perfect for personalization. Custom window perf also allows for double-sided printing, with a see-through effect. People on the outside can see one graphic, while those on the inside see a totally different image. Both viewers can also see in/out of the window. Customizable to any size, shape, color, style, and finish.
When we think of wallpaper, we might think of wallpaper used for interior design purposes or in old-fashioned homes. However, wallpaper can also be customized for wall murals from your photo or digital art, or even for businesses looking for large format printing. Wallpaper printing is great to advertise in lobbies or restaurants.
Window clings are incredibly popular today. Transform your bare windows into custom, unique designs in minutes. Window clings are great for store window advertisements, window graphics, and other decorations. The best part is that window clings are most opaque and adhesive free, so they won't leave marks on your windows or deteriorate in the sun. Window clings are also available in a variety of standard and custom sizes for any window of any size.
All vinyl banners are available in different sizes and materials. The copy is digitally printed in full color on 15 ounce scrim vinyl. The vinyl banner material is designed for both indoor and outdoor use, and is also protected from the wear and tear from seasons, weather and the elements, and the sun. Our vinyl banners are also made from eco-friendly materials.
A recyclable reinforced banner is made from lightweight yet durable material that is equal to 13 ounce scrim. This type of banner is best for indoor use since it is somewhat lightweight. It is durable enough for extensive use, but lightweight enough to recycle afterwards. Create the perfect recyclable reinforced banner with any graphic, logo, and even font style, and even use multiple images, depending on banner size.
Egyptian Sail Cloth is a great printing material perfect for putting that finishing touch on a trade show. Egyptian Sail Cloth is made of 100% Polyester fabric with a waterproof flat matte finish. This type of printing material is very durable and holds full color inks very well.
Backlit film is directly used for attention grabbing backlit printing projects. Vibrant color quality with daytime viewing available as a reflective print, backlit film offers a crisp, clear printing material. Some examples of use are: Airport signage, backlit exhibit displays, movie theater displays and more.
An Adhesive Vinyl printing material works best for large format printing such as banners and posters for both indoor and outdoor use. Adhesive Vinyl banners and posters are available in a variety of sizes and are all made to suit full color, high definition printing. Make your brand bigger with an Adhesive Vinyl banner or poster.
Our 100% recycled bond is a high quality bright white paper known for its reliability, and performance with laser or digital printing.
Instant Dry is a Photomatte Heavyweight microporous photo matte paper with a true resin coated base. It features a matte surface perfect for a variety of applications such as portraits and wedding photos.
Suitable to mount graphics. Suitable to direct print either digital or screen. Can be saw cut, routed or punched. Manufactured to the specifications Suited for flat sheet applications only.
Have you ever considered printing your logo or brand on plexiglass? Plexiglass printing is perfect for any type of custom print job including signs, photos, logos, etc. The best features of plexiglass printing are its modern, sleek, unique, and attractive look and feel! There are two approaches to plexiglass printing: One method is to print an image or copy on a piece of paper, which is then applied to the plexiglass. The second method is to print an image or copy directly to the plexiglass itself. For customers looking for a longer print solution, this plexiglass printing method is best.
Did you know you can have a sign, logo or other image printed on glass? Glass is a durable, sleek, modern, and unique printing material that gives a shine to any copy or image. This is a great solution for printing a logo or image on glass material for marketing products. Glass printing is obviously handled with extreme care from pre-press to the finished product.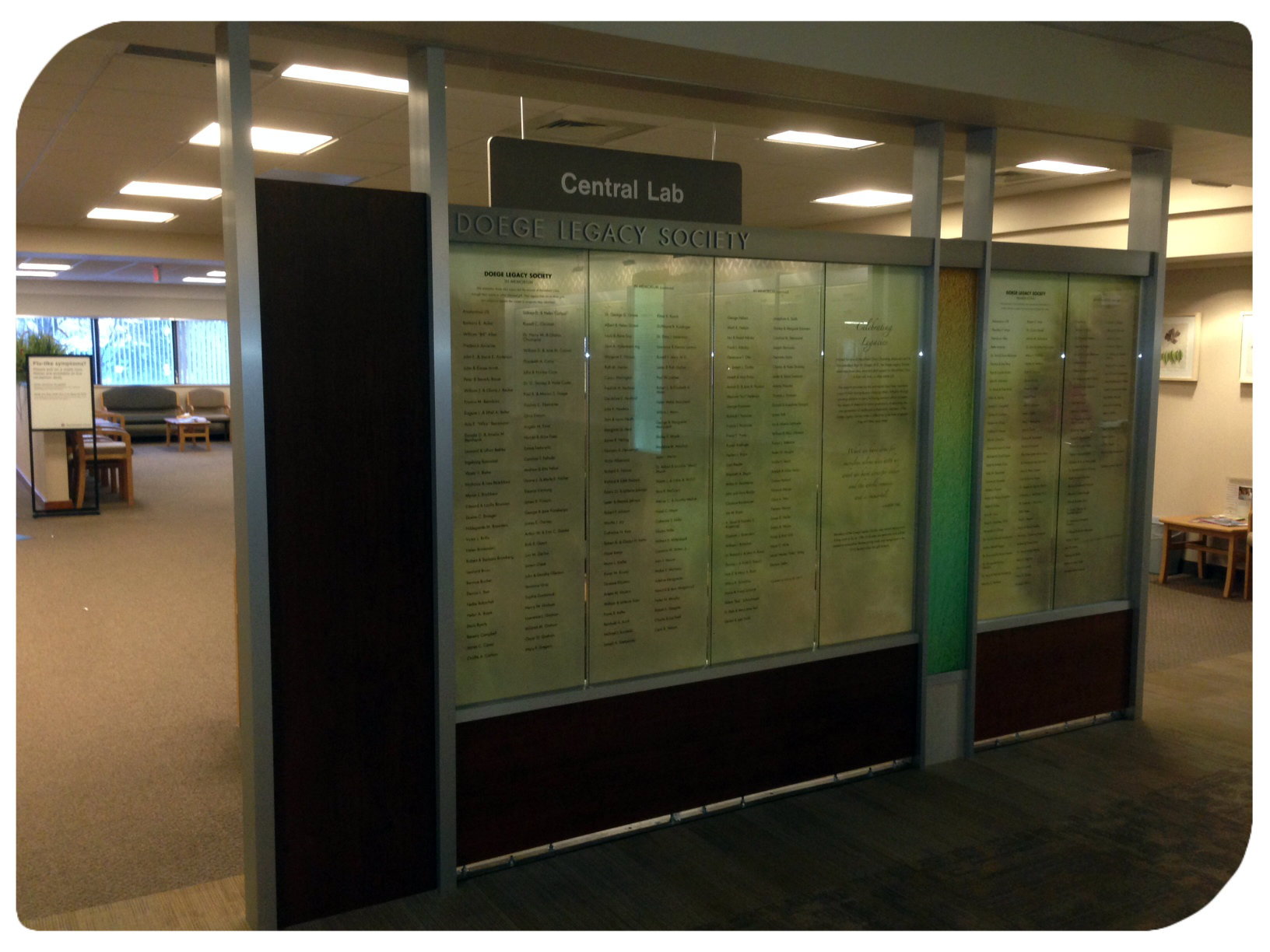 Poster boards are the first choice for large format printing. Poster boards are the perfect solution for window placement, bulletin boards, events, and product releases and other advertisements. Poster board printing in full color is relatively inexpensive and is one of the most common choices for large format printing.
Styrene is a printing material that is very popular for large signs and displays. Styrene is also commonly referred to as High Impact Styrene (HIS). Styrene is highly durable, dimensionally stable, and rather inexpensive.
Although lightweight, Sintra Expanded PVC plastic board is also durable. Its closed-cell structure inhibits moisture absorption, with thicker gauges suitable for outdoor usage. Sintra Material is available in a wide range of thicknesses, from 1mm to 19mm, and various sheet sizes. Select from a rainbow of colors. Sintra Material is homogeneous throughout - color and cell density are evenly distributed. The material also can be painted, as well as screen printed, and vinyl graphics can be applied. Sintra Material fabricates easily without special tools. It can be heat formed and laminated to other materials.
PVC Flute / Coroplast printing is another large format printing option mainly designed for billboard print, screen printing, exhibition booth displays, and both indoor and outdoor displays. PVC Flute / Coroplast printing materials are lightweight, highly durable, anti-corrosive, water proof, and weather resistant.
Duraplast® BIODEGRADABLE is an all-plastic foamboard consisting of a biodegradable polystyrene foam center, faced with water-proof biodegradable polystyrene liners. This foamboard is also completely recyclable and is categorized as PS6. On the job, Duraplast® BIODEGRADABLE performs identically to our original Duraplast® product. It offers additional dimensional stability for exhibits, displays and signs, and is also highly recommended for printing and mounting. The breakdown of this 100% biodegradable foamboard will not begin until it is discarded in a landfill.
GATORFOAM - has a light, durable core of polystyrene foam, bonded on both sides to patented Luxcell facings. These are wood fiber veneers impregnated with a proprietary resin for integrity, durability, and moisture-resistance. Use Gatorfoam anywhere you need a smooth finish and durability. Sign painters use it indoors and out for great results. Display and exhibit designers trust its strength. Working with Gatorfoam requires only standard woodworking tools.
More posters, displays, exhibits, and advertising ideas have appeared on legendary Foam-Cor than any other graphic arts board. Screen printers love the way the clay-coated surface takes inks. Picture framers appreciate how it cuts easily and saves production steps. Display designers know that it's incredibly rigid for its light weight. Mounters and laminators revere its exceptionally smooth surface. Foam Board - We also carry the popular 1/2" thick Foam Board in white and solid black.